Nitty-Gritty™ Streaming Service and Online Atelier
What is a streaming service? Simply put, it means you have access to view videos from any device, any time, for one subscription price. Subscribe to an ever-growing list of quick-tip, how-to, and on-the-spot videos and Online Learning. These are homespun videos (meaning they are not professionally produced) with a comfortably candid message. That's great news for you. It means I can tackle some nitty-gritty topics and release them to you quickly and at a very reasonable cost.
Recent video topics in the library include varnishing, glazing, value and color, quick fixes, and a full-length plein air to studio demonstration. Ranging from 5 minutes to 2 hours in length, new videos are added every month. Subscribe now for $5.99 a month or one annual payment of $59.99 (that's two months free!). You can cancel your subscription at any time.
As a subscriber, you will be able to watch these videos over and over again. You will also gain exclusive access to Lori's private, Online Learning Atelier* where you can be part of a community of others learning and growing from Lori, sharing ideas, trials, and triumphs.
Watch the trailer below for one of the latest quick videos included in your service.
Terms of Service: I understand that I may cancel my subscription at any time. Any unused portion of my subscription payment will not be refunded.
*Added perk for Annual Subscribers: Annual subscribers remain in the online atelier even if they cancel their subscription after one year. Monthly subscribers will be removed from the online atelier if they cancel their subscription in less than one year. Anyone who cancels will immediately lose access to uploaded videos.
Get two months free by subscribing annually!
Now you can Own Nitty-Gritty™ Videos too!
Don't want to get locked in to a subscription service? Now you have the option to download and own titles on Vimeo On-Demand.
Rent only options also available.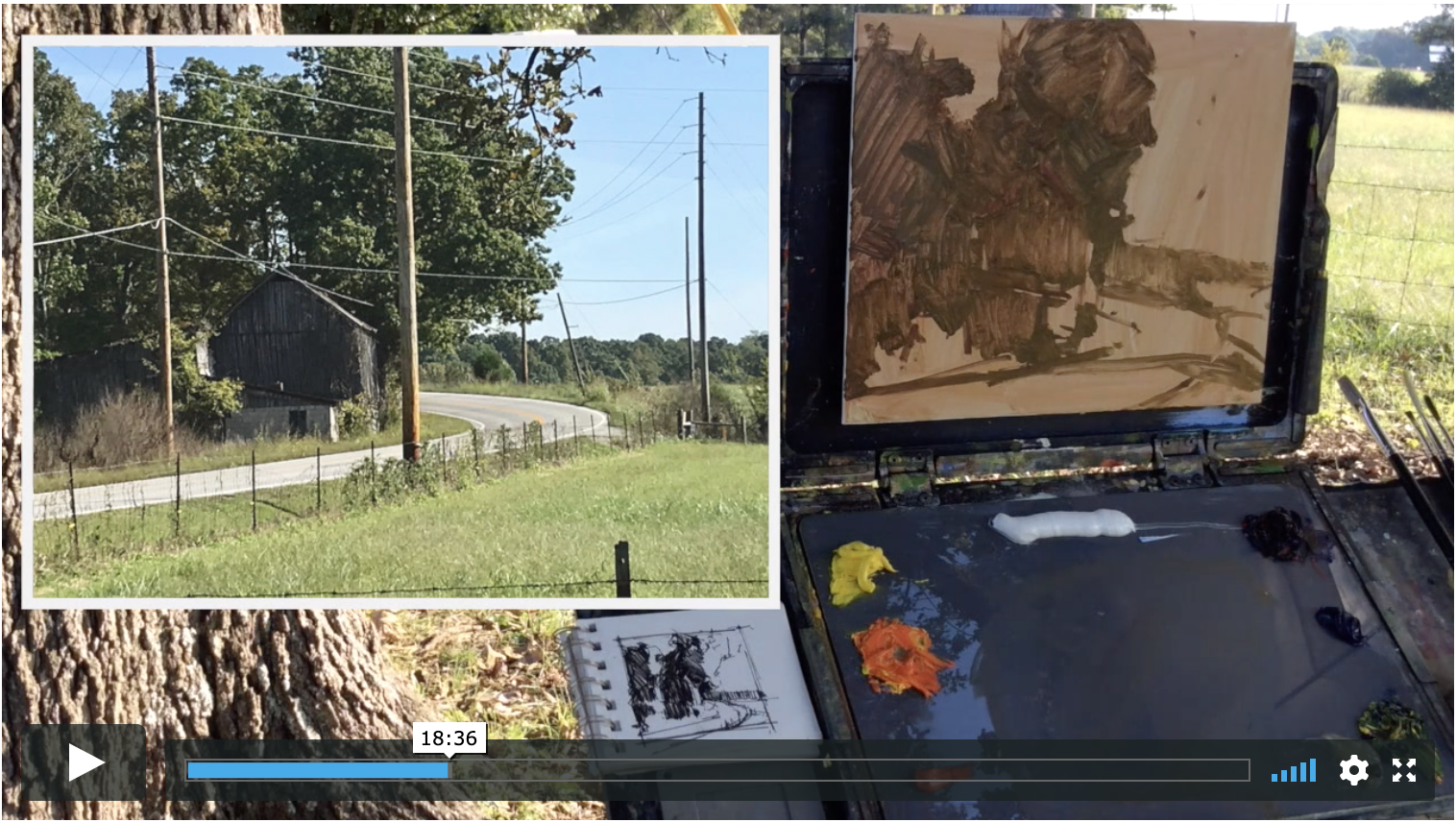 $49.99 / Download
This is a complete demonstration painting light and shadow en plein air.
$49.99 / Download
A plein air demonstration showing all the ways to mix beautiful greens from just three colors and white.
$49.99 / Download
See all of my color mixtures and painting techniques as well as how I use plein air reference to create in the studio.
$49.99 / Download
A studio demonstration to help you understand the importance of edges and how to use them to make your paintings stronger.
Ready to add to your Professional DVD Collection?
Liliedahl Video Productions offers this beautifully produced and highly informative DVD.
Ranked Number 4
Liliedahl's Top Selling Videos for 2016!
Liliedahl's Landscape Masters Series
Bold Brushstrokes & Confident Color DVD
DVD and Digital Download Version Available
Experience Lori's friendly teaching style and her complete step-by-step guide to her process for creating paintings from the original design of the composition to the process of completion. 
You too will be painting with bold brush strokes and the confidence to use strong color in your paintings.
Includes:
• In depth, step-by-step painting demonstration

• An interview with Lori by Eric Rhoads, Chairman and CEO of Streamline Publishing, Inc.

• An exhibit of Lori's paintings
Available exclusively at Liliedahl Video Productions.
English. 162 minutes. © 2014 Liliedahl Video Productions, Inc. All Rights Reserved. Home Use Only.
Do Not Copy, Distribute, Rent, or Perform.
Lori Putnam is taking America by storm, winning awards and gaining critical acclaim by top art historians–
"Like the natural light that figures so prominently in her work, Lori Putnam's art does not sit still; it is constantly in motion. She treats the viewer to the total plein air experience, not simply the effect of light, which she captures so well, but the movement inherent in fluid sunlight. It is the motion of life itself. Lori does this like no one else can." Mr. Jean SternExecutive Director, Irvine Museum.